Objects to own, display and gift. Free post Aus.
1" Button Badges
X 5 Assorted: $9




Ltd Edition Knife
X 1 of 7: $47

Stickers, Epoxy Top
Laser Cut X 3: $5




1-On-1 In Studio Training
X 1h: $55
Moment Of Trust:

The Worst In Me:

Enjoy The Process:

Well Trained Pigs:
The press version:
InfraGhosts is the audiovisual project of Melbourne trans new media artist Laura Davis. Her work combines new-wave inspired synthpop, dance-heavy drum machines and stirring vocals with live glitch aesthetic video art. 80's synth hardware meet with a modern alternative dance dynamic for a sound that blends Depeche Mode with Hot Chip. For posters and press here's the band logos, the Moment of Trust Cover, a portrait press photo and a landscape press photo by Claudia Bidstrup 2016. For interviews, information, bookings or other contact use the form below, it bounces straight to my inbox.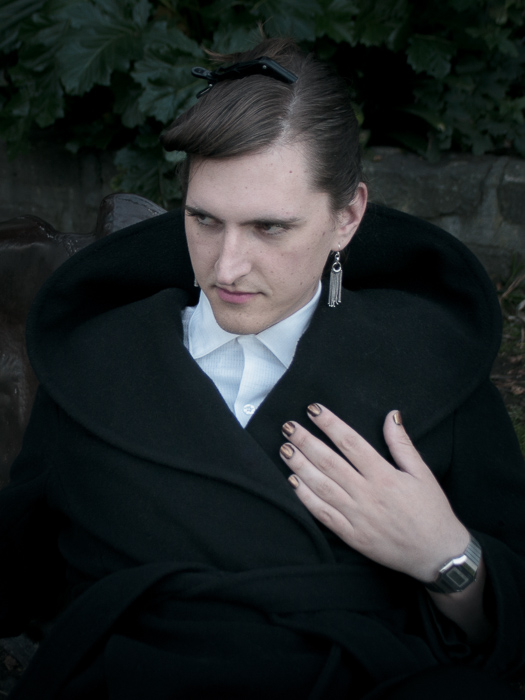 The long version:
There is a recent paper that states, with analytical evidence, that popular modern musical scales are based on the divisions between the natural frequency shifts in human voice during conversational speech. This finding, it's stated, is the reason why we relate to music so readily. It's because, by simply putting notches in it at varying intervals and wrapping it in string, we managed to teach a piece of wood to speak with the emotional clarity of a human.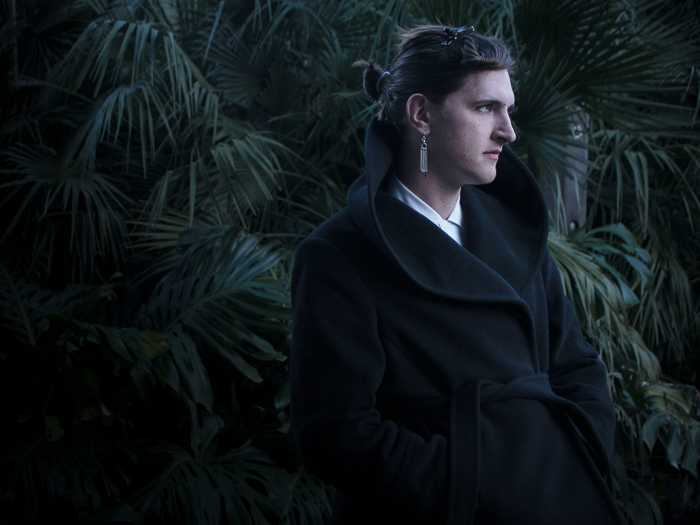 The neighbour's cat, who only occasionally sparks inspiration for reverse engineering, was in the house, again, as per usual. If it's voice could be analysed in much the same way as a human's in the aforementioned research, it could be possible to take this information, these gaps in relative tonal frequency of speech, and create a scale to match a feline's natural communicative response. A spark, a light bulb moment, a feline's scale, capable of manipulating the tender black emotions of precious kitties.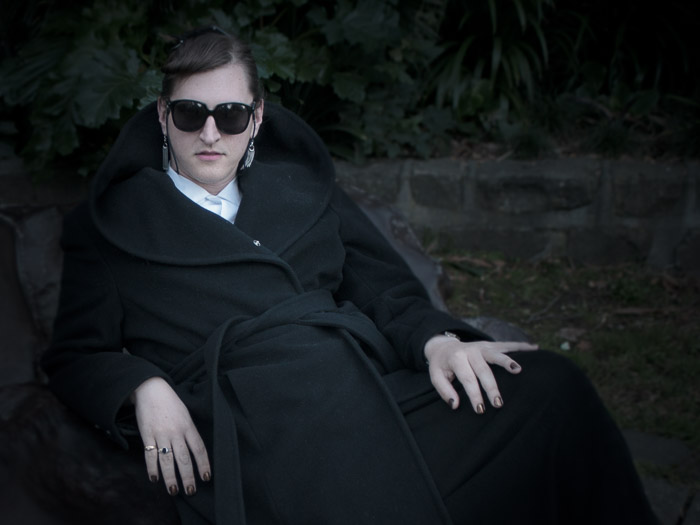 Excited with the findings and rather chuffed in the idea of making music which would resonate on a personal level with dear emotionally stunted Romeo the hard work was put in and the project was put into action. Until it was realised that when Romeo spoke, he was actually trying to mimic humans. Cats don't really talk much in the wild and usually learn how to meow with their best human accent simply because it gets a human's attention. Cats generally, much like the rest of us, like getting what they want and are willing to put on a accent now and then to make it happen.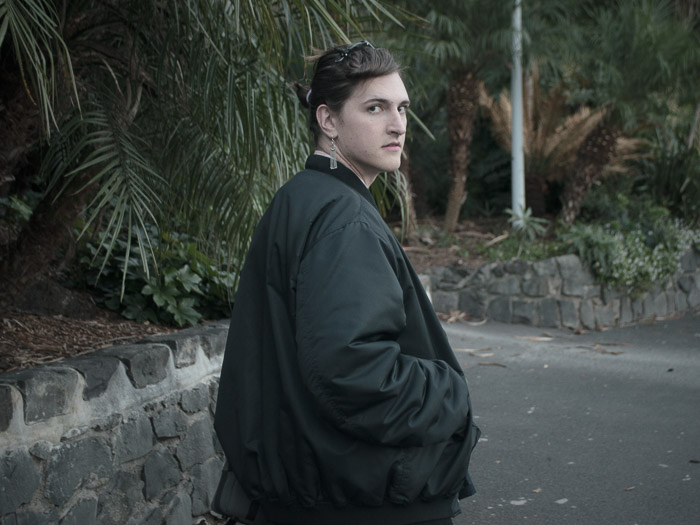 All the work done, all the hours wasted. It barely even resonates with Australian cats named Romeo who get about Brunswick a little too freely, but the horrible horrible racket created was still a breakthrough and surely worthy of a celebration. This page is dedicated to the hours of work and dedication put into this research and the results I will now freely share with you.
TL;DR, Kitties made me do it.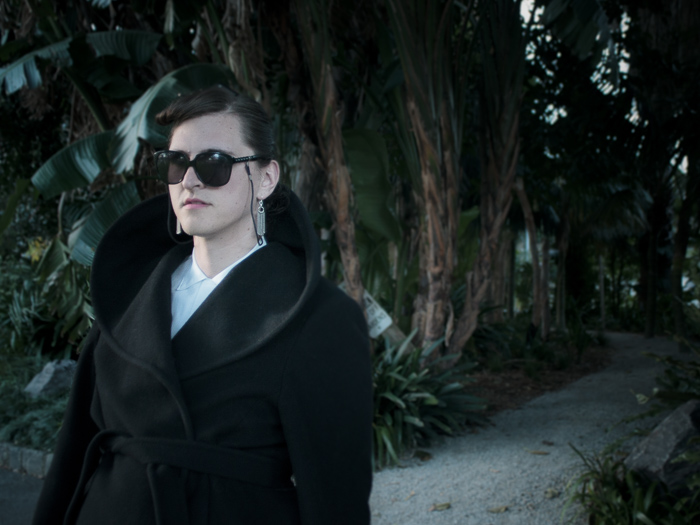 The short version:
As a photo is taken it captures the representation of light reflected through a nearby window onto gentle lovers soft visage. In the background, caught in frame, a haze of missed light. It cannot be seen until in this capturing appears a ghost. This light unseen was always waiting to be seen, hiding just outside human perception until it is captured by camera's lens. Remote controls use this light to work much like a light house beaming Morse code to ship, just in a frequency outside the limits of human eye. This infrared light is invisible and yet it exists. The human eye receives very little, if just enough of the spectrum to facilitate the postponement of death. There is more reality in the unperceivable than we could ever glance upon from our miniscule vantage point of the universe. InfraGhosts is not a testament to the paranormal or occult, it is a message of the importance to consider our own insignificance and the insignificance of our misfortunes in times of doubt and take solace in the fact that we tried our best and danced our asses off.
Location? Where do you play?
Melbs, Australia. Inner-North-West Melbourne, but whateves. The Tote, Public Bar, Old Bar, Bar Open, Grace Darling, Dane Certificate's Magic Centre, Laundry Bar, Loop Bar and places like those.
Check the Failbook for frequent updates and upcoming shows.
Play my show?
Would love to. Send me a message below and we'll work it out.

Links?
The Bandcamp, a SoundCloud, a Wordpress, a Failbook, my Record Label, a Side Project and some Art.
Equipment?
Too much equipment is a distraction from the creative process and the bane of a musicians existence. From the "I'll get it done when I have X" ailment, I have suffered greatly. Learn what you have before thinking that something new will make you better. Also, most of it dies on a regular bases so don't buy anything on my say. Though, growing up I wanted to know what equipment the bands I was into were using, so here's my list. No time for settings, if you want to know just ask. Here's most of what gets used in the studio and on stage:

Bleeps, bloops and wooshes: Yamaha TX-81Z, Kawai R-100, Casio CZ-101, Kawai K4 and a dozen or so circuit bent CasioTones. Strings: A Japanese 80s P-Bass copy called a Profile Black Magic with some active EMGs installed and a MIJ Fender Jaguar with a humbucker in the bridge position. Effects: Yamaha Rev7, Korg KP3, Boss DD-20 Giga Delay, SubDecay Quasar Phase Shifter, Boss CH-1 Super Chorus, Catalinbread Heliotrope and a Composer Pro-XL. A lot of my distortion comes from an overloaded Boss 6 channel mixer, the BX-60. Recording equipment: Audio Technica ATM41HE, Rode NT3, RME DSP Multiface, Symetrix 302, Mackie 802-VLZ3 Mixer, T-rex Fuel Tank, a Peterson Strobostomp and a million home made patch cables.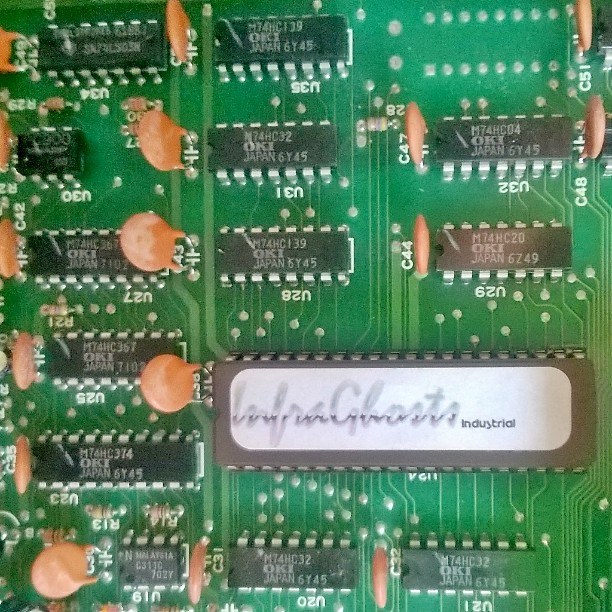 What's the deal with the In Studio Training?
I'm opening up the InfraGhosts Studio for those who'd like come learn something or make something. If you've got a few song ideas jotted down I can help make them polished tracks with artwork published through online stores via Sans Records. Eg: KAMATFE. I also work with artist branding, logos, photography, video art and booking live shows. Message me if you're interested.
For queries, quotes, abuse, love letters and potential collaborations.